Heading to the wilderness? The first thing to pack and triple-check is your first aid kit. Going on a hike comes with random mishaps and wounds that need immediate aid. Apart from your PPEs, it is essential to pack your first aid kit with items needed for hiking. Make sure that you have enough pieces not just for one person but for at least three people. Also, your first aid kit must be packed properly to avoid dirt, dust, and contamination. Here are the essential items you need to bring:
Essential First Aid Kit Items for Hiking
Antiseptic wipes and antibacterial ointment
Assorted bandages and gauze pads with different sizes
Medical tape and moleskin or another type of blister treatment
Ibuprofen/pain killers ( for pain-relief medication)
Insect sting treatment and antihistamine
Non-stick pads and butterfly bandages
Tweezers and safety pins
Multitool
These are only the basic list when going hiking. The more you delve into the outdoors, the more you can customise your first aid kit for hiking. It typically depends on your route, your activities, and your basecamp.  In some areas of the world a snake bite kit might be recommended: https://firstaidworks.com.au/product/snake-bite-first-aid-kit/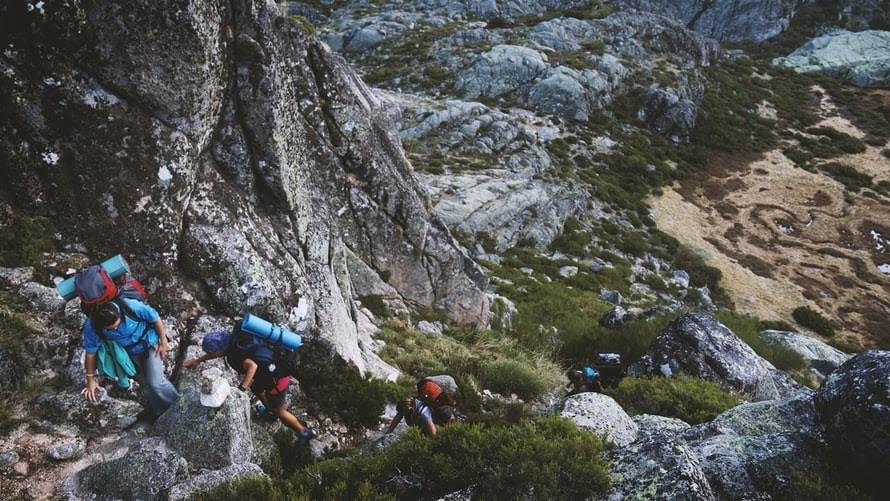 Comprehensive First Aid Kit for Hiking
Wraps, Splints and Wound Coverings
Finger splint and SAM splint
Rolled gauze and elastic wraps
Cleansing pads and blood-stopping gauze
Liquid and triangular bandage
Medications/Treatments/Cleanliness
Hand sanitisers
Medicines such as aspirin and ibuprofen
Eye drops and anti-diarrheal pills
Poison ivy/oak medicine
Insect string treatment/medicines
Rehydration salts and prescription medicines
First Aid Tools/Supplies for Hiking
A multi-tool such as a pocket knife
Cotton swabs and thermometer
Irrigation syringe and small mirror
Blunt-tipped scissors and surgical gloves
Sewing needle and CPR mask
Duct tape
Pen and paper for vitals records
Headlamp and whistle
Heat-reflecting emergency blanket and personal locator beacon
Bug spray
A waterproof packaging for your kit
It's an extensive list and I realize it looks like a lot of items to carry. However, consider the possibilities for what could happen on a multi-night trip with a group of four people. Besides, if you split the above items between all four of you, the extra pack weight truly is not terrible. Of course, evaluate each item and leave it behind if it does not make sense for your trip. If you're backpacking through the high alpine in the Rockies, chances are very good that you won't be seeing any poison oak, so you can leave that pain relief treatment at home.
Ultralight Backpacking First Aid Kit Essentials
4 adhesive bandages
½ roll medical tape
½-ounce tube of antibiotic treatment
3 small packages of pills
2-3 antiseptic wipes and 2-3 butterfly bandages
Tweezers and safety pins
One sheet of moleskin and water treatment tablets
Latex gloves
The outdoors is full of uncertainty. There will be no outside assistance when you're in the middle of nowhere or it will take a while for help to arrive. In cases of emergency, it will be ideal to be ready and have a first aid kit available for immediate medical help. However, what's important is that your first aid kit contains items needed for your trip. So, before going away, triple-check your bandages, medicines, tools, and other essentials to make sure you're first aid kit is hike-ready.